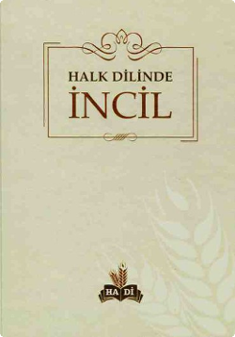 Two thirds of the population of Turkey are not used to the style and vocabulary of the Modern Turkish Bible, which has found such a good reception from the more secularly minded section of society. For this reason the Turkish Easy to Read Bible Translation project was begun. The Translation Trust is working with our publishing partners and another ministry to produce a Bible that will appeal to the majority of the population. The translators are seeking to make the vocabulary of the translation understandable to the majority without in any way compromising the integrity of the Bible text. They are tapping into the rich spiritual heritage of the Turkish language which was avoided in the Modern translation. They also aim to make the Bible understandable for people who have not had the advantage of a higher education by keeping sentences short and using easy to understand phrases instead of complicated words.

The Turkish Easy to Read Bible is called in Turkish: The Bible in the Language of the People. The Gospel of John had a good reception when it was published as a pilot project.
Positive Response to The New Testament in the Language of the People
"I've been travelling and praying all over Turkey with friends in the last three years. We share the Good News when opportunities arise. The Turkish Easy To Read New Testament has helped us a lot. People really understand this translation. I am sure you worked very hard to produce it. I believe it is very important for God's kingdom. I want to share a testimony with you: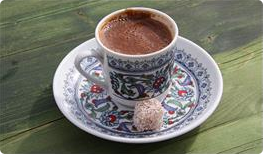 An old lady invited me to have Turkish coffee with her. Her reading glasses and the Qur'an were on the table. I asked her if she ever read the Injil (The New Testament). She'd never seen it before and she was very curious. We gave her a copy of the Turkish Easy To Read New Testament. She held it with great respect, opened it and started to read it randomly. Her eyes were filled with tears! She said the words were beautiful and were God's words. She could understand it, because it was in her language."
Meanwhile the work continues on the Old Testament, drafting and checking manuscripts. As well as providing financial support with the help of our supporters the secretary of The Translation Trust is also involved in checking and drafting of some manuscripts. It is too early to predict the date of the completion of this important project but it is to hoped that the end of 2017 would see it published. We are looking for partners who will work with us to see this vital project completed. Please click on the Partnership and Donate pages to see how you can partner and support us financially.